Lowther-Rolton's
Lift & Transportation Planning
At Lowther-Rolton we appreciate that the planning for every day lifting and transport operations, frequently overlooked and disrespected, demands the same focus and diligence as major lifts of a more 'spectacular' nature. Similarly, we are aware that lifts in off-site areas and laydown yards can often be overlooked.
We pledge to our Clients that we shall demonstrate our well-known attention to detail when preparing documentation for a simple task, or a major, complex event. Our highly experienced staff have planned, documented and executed hundreds of successful lifting and transport operations without incident.
Our drawings, prepared in AutoCAD, are backed by calculations for transport stability and lashing, crane outrigger and crawler forces, loadspreading, rigging geometry and capacity. We have developed in-house programs and couple these with the latest software packages for structural modelling and analysis.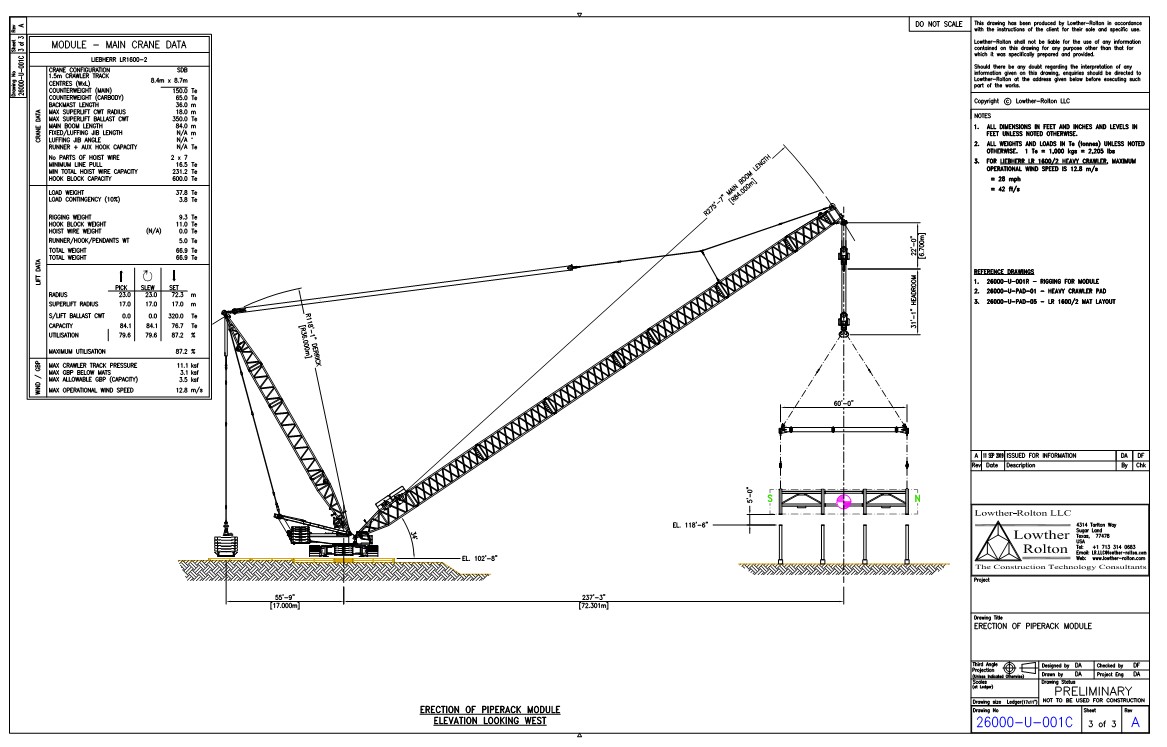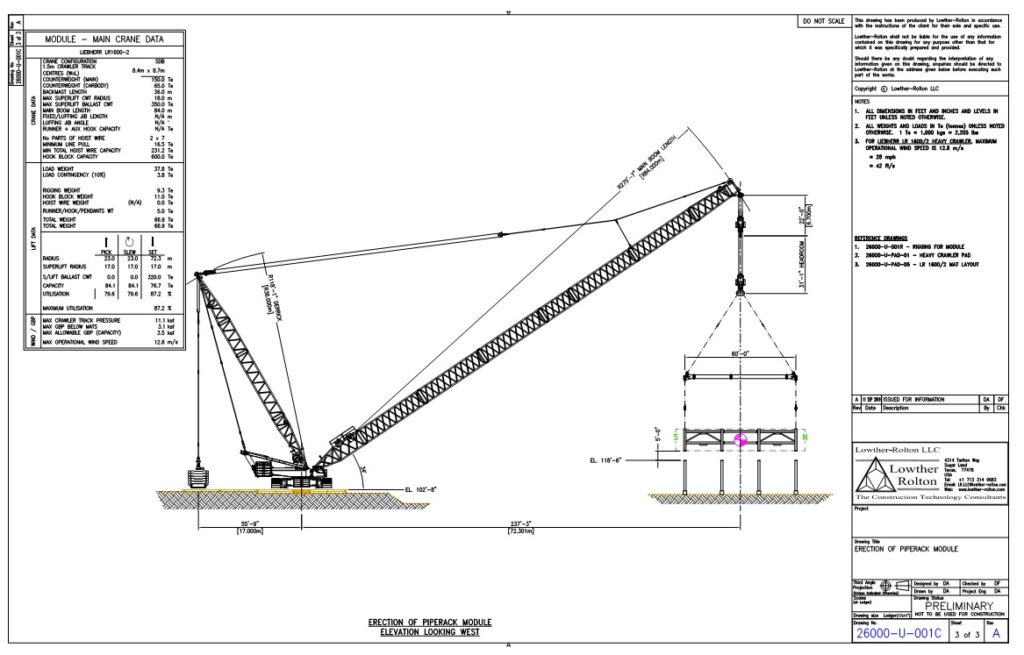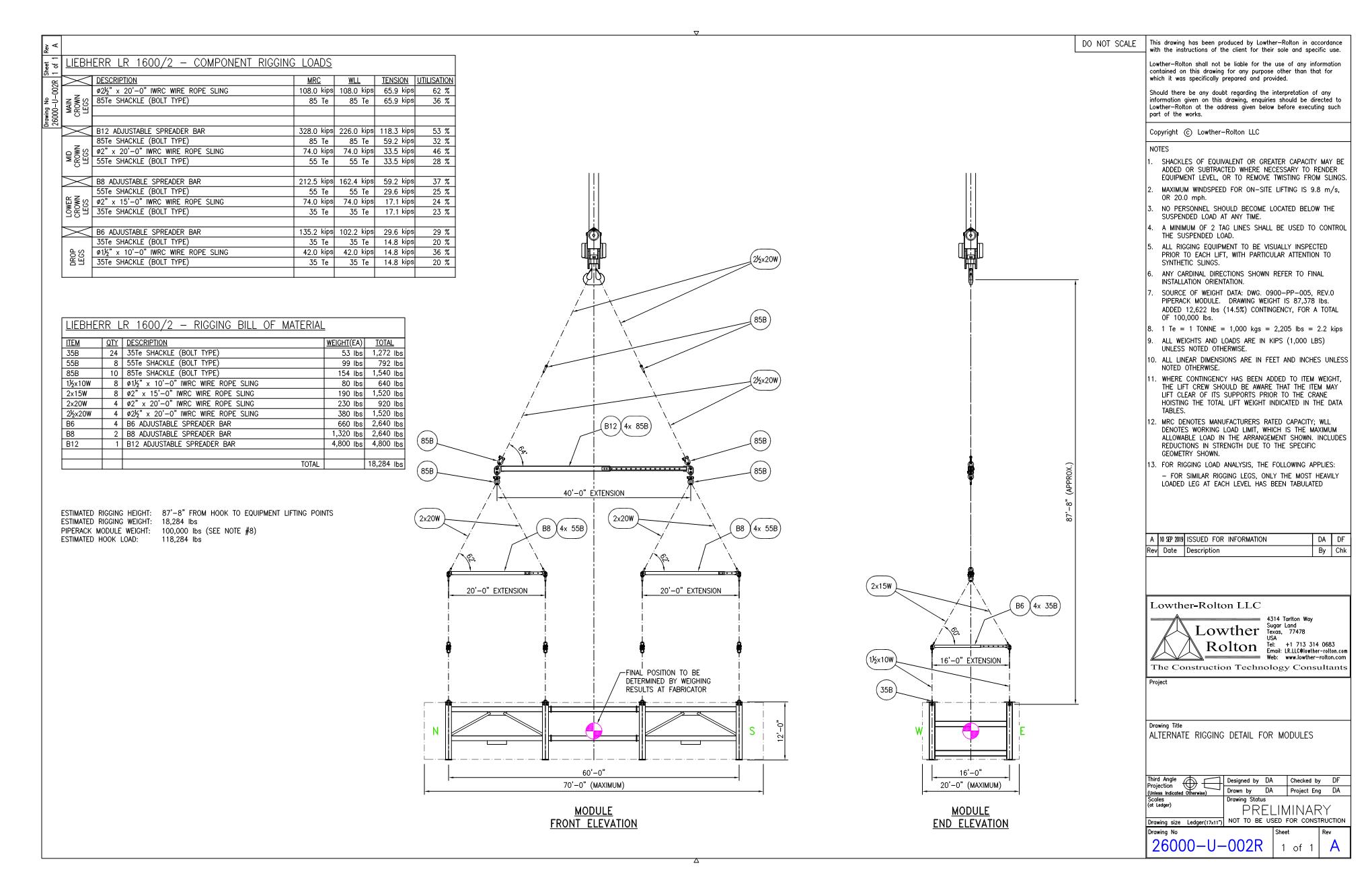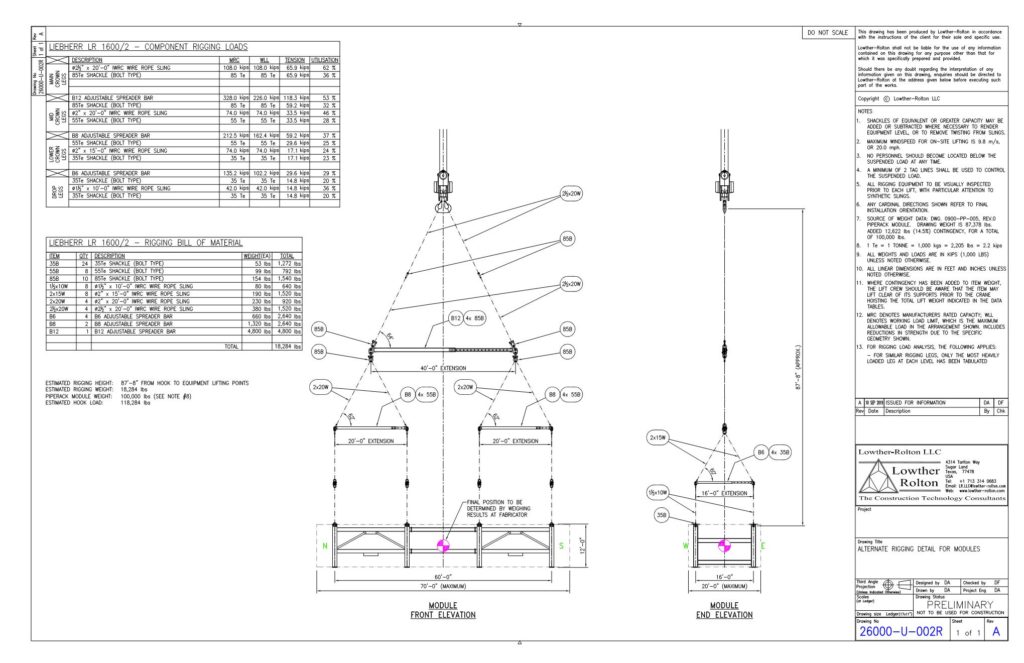 Let Us Do The Heavy Lifting
No Project is too big or too small for Lowther-Rolton, contact us today Professional Engineering services in every phase of construction planning,
Learn more about how we can help your next project
What Can You Expect From Us
Third-Party Verification Services